I'm still alive. The radiation symptoms have been in full swing this past week. I have been frequenting the toilet rather often and have been going to bed a little earlier than normal but otherwise I feel fine.  Unfortunately I was unable to work many hours this week. I also didn't make it to the AWANA Cubbies' Teddy Bear Picnic at church. Since I couldn't be there Little Daisy decided to bring my bear, Joe Bear, to the picnic.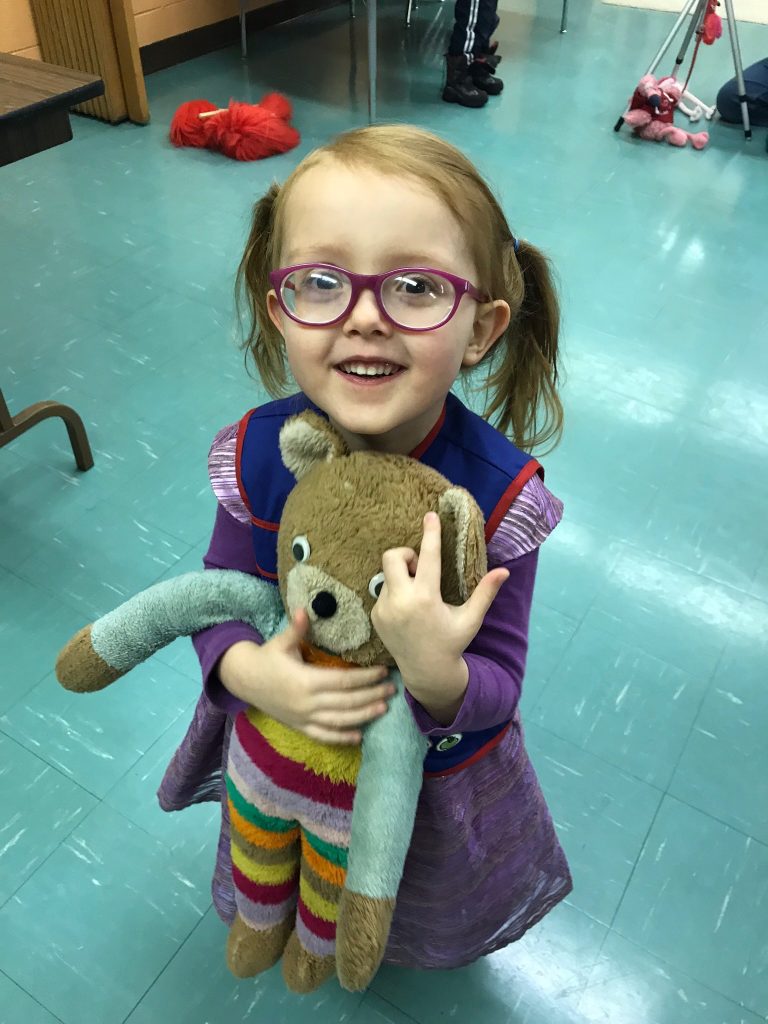 Friday, Feb. 22 at 9:20am is my first chemotherapy treatment. I'm not looking forward to the possible side effects. Adding diarrhea to my already painful bowel movements does not seem pleasant.
I met with the naturopath again today and signed up for the loco-regional hyperthermia treatments and also vitamin C and mistletoe injections. In my opinion there seems to be a reasonable amount of data showing that these treatments may help my situation. My first hyperthermia treatment is scheduled for this Saturday morning and the next one on Monday, where I will also receive my vitamin C and mistletoe injections. The hyperthermia doesn't sound too bad. I get to lie on my back for two hours while a machine uses radio frequencies to heat up the cancerous parts of my body. This is supposed to make the cancer cells more susceptible to the chemotherapy drugs. The vitamin C and mistletoe may help reduce my chemotherapy symptoms and the vitamin C could even slow down the cancer.
Please pray that these supplemental treatments will help ease my chemotherapy symptoms.