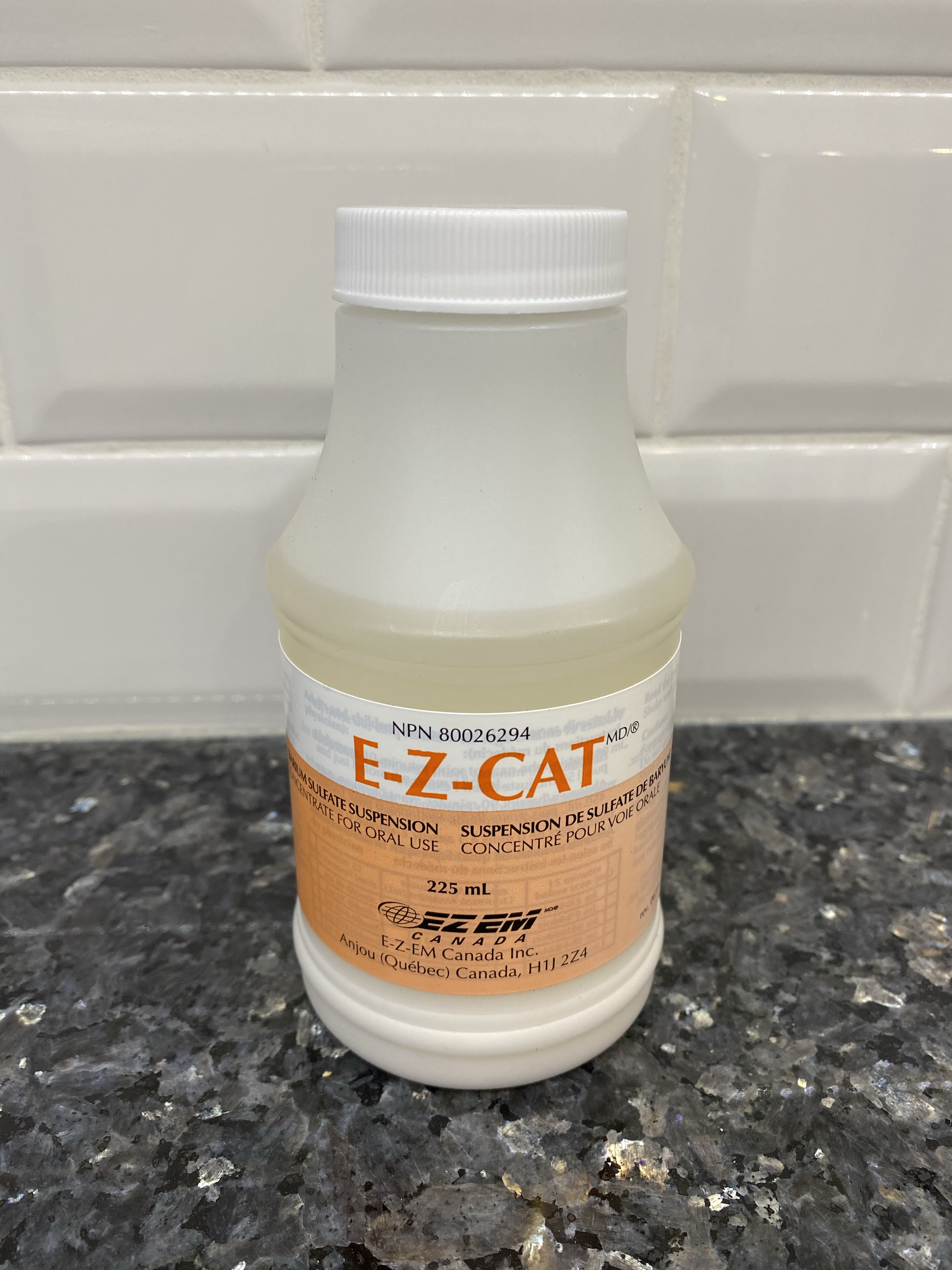 It's almost time to mix up this drink again! John's CT scan is happening Monday, January 27. He has a follow-up appointment with the oncologist booked for the following Tuesday, February 4. As you may recall, the doctors are hoping to find out how much cancer is left in his liver, and where, so they can decide what to do about it. After that, the colorectal surgeon will discuss reversing the stoma and reactivating his colon.
Many are asking how John is doing. He is keeping busy as usual with his software development/consulting work. The fact that he is able to work from home has been such a blessing, and it meant that he didn't have to take much time off after the surgery. He is still slowly gaining back all the weight he lost in the hospital. He says it still hurts a little to cough but other than that he seems to have fully recovered from the surgery. Let's put it this way: he got the all-clear to lift small children and shovel snow again. (Yay!) He's getting used to having the ostomy bag, and all that entails (changing and emptying it as needed). At first it was a two-person job but now I don't even notice when he gets up in the middle of the night to empty it. I guess he would say it's a minor inconvenience. There are much worse things.
It was almost a year ago when I first sent my desperate prayer request to as many brothers and sisters in Christ as I possibly could and John created this blog to keep everyone updated. Thank you for sticking it out with us for this long!
In summary, John is alive and well right now and we praise God for that. Thank you for continuing to pray for us, as God continues to provide abundantly for all our needs. You can expect another update from us after we talk to the oncologist in February. Until then, may God our Father surround you with His grace and peace.